Costa SW
Who has ever had the pleasure of feeling the gentle breeze of the Atlantic, on the wild steep cliffs of the Costa Vicentina. A strip of coast where preserved nature has a strong character, which translates into landscapes of breathtaking grandeur.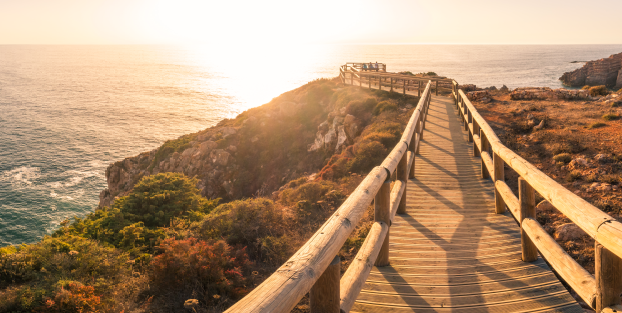 This area of Portugal encompasses several Natural Parks that begin further north in the southwest of the Alentejo and constitute the largest stretch of Portuguese coast subject to protection. The beaches follow one another, sometimes with extensive sands as far as the eye can see, or smaller ones framed by grandiose shale and limestone cliffs. The sea, agitated, produces a natural symphony, which serves as the soundtrack to this walk by the sea.
A tribute made by Quinta Brejinho da Costa, to our Portuguese Southwest. Wines full of character that are born in the sandy and sunny soils of Quinta Brejinho da Costa. Grapes that give personality, emotion, to be enjoyed in good company, to the taste of the sea air of our Atlantic.